About Us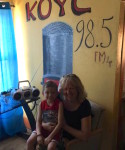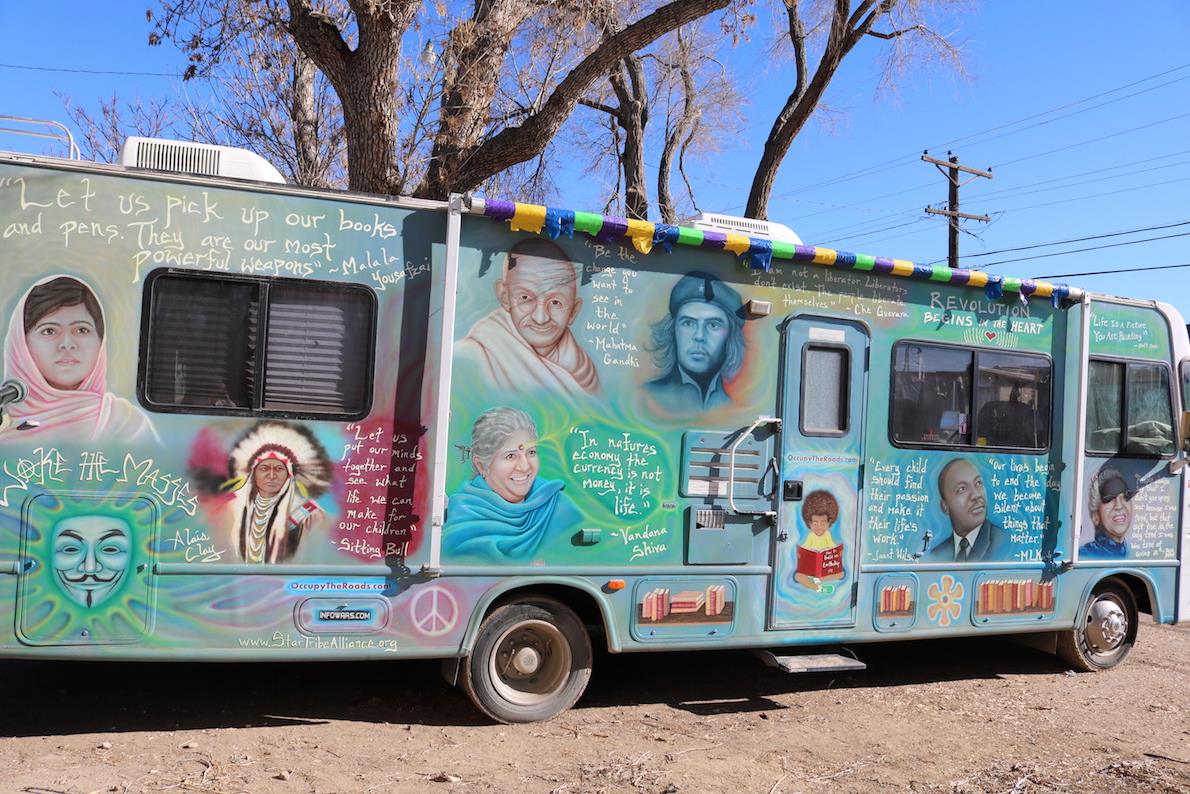 In Feb of 2017 we launched our own community LP radio station to be the voice of Pueblo.  It's working!
We are representative of the 99% who stand together as a unified movement. They have money, but we have the numbers!
Our mission is to educate Americans about the social and economic injustices, which oppress people or destroy the earths resources for profit.  We reveal the corruption that ruins lives and out those greedy folks, who make out like bandits sometimes absconding our public funds.  We document and share occupy stories from those cities we visited along our route. We communicate and bring awareness to the general public for both Occupy and to support Chelsea Manning (whistle blower of war crimes). We incorporate individuals and groups into the movement so we can grow organically.  Our next phase will be strategizing, networking and organizing across the nation, so we can better impact  those things that need to change.
Over 170 cities were visited (over 200 we rolled through) and we heard stories about:  1) our failing education system, 2) too much money in politics, 3) corporations too involved in government decisions and sometimes overriding the people's voices, 4) serious health care needs not being addressed or families that do not have, or cannot afford healthcare or have gone bankrupt,  5) politicians we can't take seriously or hinder the process of moving forward   6) abuse of powers (ie: Emergency Management Takeovers 7) extensive fracking and mountain top removal, which are destroying our lands, 8) excessive foreclosures,  and much more.    We have  a lot of work to make this nation great, but it will require the help of everyone to make it happen.
OTR has toured with many people including  Captain Ray Lewis (Retired from Philadelphia Police) and the Armed Forces, Veterans for Peace, Front Line International – Peace Activists, and others .  So stay tuned and join the caravan if you can!
[Transcribed from a voice message]
We are prisoners in a cell but we are also prisoners in a system where
political participation is hollow, economic inequality is rampant and
our comments are violently enclosed. Today we came together in
resistance and solidarity because we know that we are unstoppable and
another world is possible.
Everyday our movement draws growth and everyday we learn. Today's
attacks on Liberty Plaza was an attempt to attack the heart of the
movement but we are decentralized with hearts that beat around the
world.
To all that occupy: continue to liberate and inspire.
To the world that is watching: rise up and reclaim.
Written collectively from the Men's holding cell, Precinct 1, NYC.
November 15, 2011